CROP FARMERS NEC

This occupation group covers Crop Farmers not elsewhere classified.

Skill Level: 1

Occupations in this group include:

Coffee Grower (Aus)
Ginger Farmer
Hop Farmer
Mushroom Farmer
Tea Tree Farmer
Tree Farmer
Average Income:
The average salary for a Crop Farmers nec is $ 0 per year.
Average Age: Males: Females: 0.0 Persons:
[See: www.abs.gov.au 1212 Crop farmers - Employee Earnings and Hours, Australia, May 2016]


Australian visa options for Crop Farmers nec



Employer Sponsorship

Permanent

489 Visa

Permanent

482 TSS Visa

Skilled Occupation

ANZSCO Code

Assessing Authority

189 Visa

190 Visa

State

Family

186 Visa (DE)

187 Visa

All area

Regional area

Crop Farmers nec

121299

VETASSESS

Visa processing times-months (75%)

-

17

Business Visas
Assessment


Visa processing times-months (90%)

-

19
Inapplicability conditions (for a TSS visa):


"The position predominantly involves responsibility for low-skilled tasks. Example 1: Rostering, maintaining records, reception duties and allocating duties to housekeepers, porters or doorpersons. Example 2: Fruit picking or packing or feeding of livestock or animals. Example 3: Truck driving."

The position is not located in regional Australia (within the meaning of subregulation 5.19(16) of the Regulations).
Crop Farmers nec categories in Group B.
Information for Employers
Are you seeking to employ a Crop Farmers nec for your company?
If you are unable to find an Australian staff, you might consider hiring a Crop Farmers nec from overseas. We have a huge database of potential candidates; you can email us your job opportunity at employer@deltaimmigration.com.au . Your offer will be sent to suitable candidates.
This website is in a beta testing stage and is liable to have error.
We cannot guarantee that this information is accurate, complete or current. Please see Terms of Use
Sponsorship options for Crop Farmers nec

190 Visa Sponsorship

489 / 491 Visa Sponsorship

Northern Territory (NT) (Darwin) Government Visa Sponsorship

NT
_______________________________________
NT
_______________________________________

NT
NT
For applicants who are able to provide evidence of positive employment prospects
NT
NT
For Graduates in the NT
NT
NT
For applicants who have strong family connections
NT
NT
For applicants who meet the NT residency and work requirements (including 485, 417, 462 and 457 visas Holders)
Nomination by South Australia State Government (SA) (Adelaide)
SA
SA
Immigration South Australia stopped accepting state nomination applications for the subclass 489 visa at 11am on 14 August 2019.

Eligible Postcodes: Entire territory (including Adelaide, Mount Gambier, Whyalla, Gawler, Port Pirie, Bridgewater, Port Augusta, Murray Bridge, Port Lincoln, Mount Barker, Victor Harbor and Aldinga Beach)
SA
SA
Victoria State Nomination (VIC) (Melbourne)
VIC
VIC
VIC
VIC
For Graduates in Victoria:
completed a PhD in Victoria within the past five years.
IELTS: Minimum 6.0 in each band
Skilled Migration Western Australia State Nomination (WA) (Perth)
WA
WA
WA
WA
WA
WA
New South Wales (NSW) (Sydney) State Visa Sponsorship
NSW
Invitation results between January to August 2019
NSW
Central West
Far South Coast
Mid North Coast
Expression of Interests for the Skilled Regional Sponsored Visa (489) program on the NSW Mid North Coast have now CLOSED.
Murray
Minimum 24 months paid employment work experience in nominated occupation Applications for 489 nominations are now closed
Northern Inland
RDA Northern Inland will not be nominating beyond 3 September 2019.
Northern Rivers
Minimum of 12 months work experience in Australia - Expressions of Interest are closed from 5pm Friday 9 August 2019.
Orana
1/8/19 AS OF 12:30PM DUE TO A LARGE VOLUME OF APPLICATIONS, ALL EOI OCCUPATIONS HAVE BEEN CLOSED
Riverina
Southern Inland
Queensland (QLD) State Visa Sponsorship (Brisbane)
QLD
QLD
QLD
QLD
BSMQ Temporarily Suspends QUEENSLAND SKILLED VISA NOMINATION for Subclass 190 & 489 visas; The subclass 190 program will reopen but it is unlikely that the subclass 489 program will reopen.
For applicants currently working in Queensland:


Currently living and working in regional Queensland in the nominated or closely related occupation for the previous 3 months IMMEDIATELY PRIOR TO APPLICATION in REGIONAL Queensland (minimum 35 hours per week); and
Have an offer to continue your employment for 12 months in regional Queensland in your nominated or closely related occupation
Sponsorship Fee: $ 200
Eligible Postcodes: 4124 to 4125, 4133, 4211, 4270 to 4272, 4275, 4280, 4285, 4287, 4307 to 4499, 4515, 4517 to 4519, 4522 to 4899 (Anywhere except the greater Brisbane area and the Gold Coast; including Sunshine Coast, Townsville, Cairns, Toowoomba, Rockhampton, Mackay, Bundaberg, Hervey Bay, Pacific Pines, Carrara, Nerang and Gladstone)


QLD
QLD
For PhD Graduates in Queensland:

BSMQ Temporarily Suspends QUEENSLAND SKILLED VISA NOMINATION for Subclass 190 & 489 visas; The subclass 190 program will reopen but it is unlikely that the subclass 489 program will reopen.
Completed within the last two years
Have a positive decision on thesis
Sufficient funds
Sponsorship Fee: $ 200
Australian Capital Territory (ACT) (Canberra) Visa Sponsorship
ACT
ACT
Tasmanian (TAS) (Hobart) Government Visa Sponsorship
TAS
TAS
Closure of Tasmania's subclass 489 Skilled Regional Visa Program
Eligible skilled migrants can apply for visa state nomination of the new subclass 491 Skilled Work Regional visa from the 16th November 2019.


Source: DIBP, migration.tas.gov.au, business.nsw.gov.au, migration.qld.gov.au, migration.sa.gov.au, australiasnorthernterritory.com.au, liveinvictoria.vic.gov.au, migration.wa.gov.au,



Crop Farmers nec job description, duties and education requirements


UNIT GROUP 1212 CROP FARMERS

CROP FARMERS plan, organise, control, coordinate and perform farming operations to grow crops.


Indicative Skill Level:
In Australia and New Zealand:

Most occupations in this unit group have a level of skill commensurate with a bachelor degree or higher qualification. At least five years of relevant experience may substitute for the formal qualification. In some instances relevant experience and/or on-the-job training may be required in addition to the formal qualification (ANZSCO Skill Level 1).



Tasks Include:


planning and coordinating the production and marketing of crops, such as grain, cotton, sugar cane, fruit and nuts, vegetables, turf and flowers, from soil preparation to harvest taking into account environmental and market factors
selecting and planting seeds, seedlings and bulbs, and grafting new varieties to root stocks
maintaining crop production by cultivating, de-budding and pruning, and maintaining optimal growing conditions
organising and conducting farming operations, such as collecting, storing, grading and packaging produce, and organising the sale, purchase and despatch of produce
directing and overseeing general farming activities such as fertilising and pest and weed control
maintaining farm buildings, fences, equipment and water supply systems
maintaining and evaluating records of farming activities, monitoring market activity, and planning crop preparation and production to meet contract requirements and market demand
managing business capital including budgeting, taxation, debt and loan management
may select, train and supervise staff and contractors


Occupations:

Sources: www.abs.gov.au and DIBP
---
Improve your chances of getting Permanent Residence.
---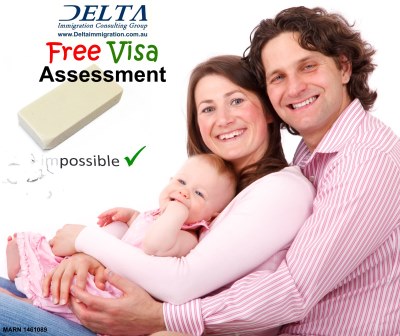 1. Complete our FREE visa Assessment form

We pride ourselves on offering one of the most comprehensive visa assessment service. In 2016, over 9000 individuals have completed our famous Australian skilled visa assessment form. It is still FREE; there is no obligations or hidden fees.


---
2. Improve your IELTS test Score

The Macquarie University IELTS Test Centre is one of the largest IELTS Test Centres in Australia, offering a range of online IELTS preparation courses at a very affordable price starting from $49.

More information
Related News
22/07/2019: Occupation ceilings for the 2019-2020 programme year released - Comparison Chart
01/07/2019: Immigration South Australia has published the Lists of State Nominated Occupations for the 2019/20 program.
18/04/2019: Queensland re-opened the Working in Queensland, Masters and PhD Queensland Skilled Occupation Lists - ONSHORE Stream
11/03/2019: MLTSSL and STSOL changes in March 2019: 36 Occupations added to MLTSSL
22/11/2017: The NSW State Regional nomination (489 Visa) Skilled Occupation List update 11 2017
04/07/2017: South Australia Skilled Migration occupation lists released July 2017.
03/07/2017: New Queensland Skilled Occupation Lists (QSOL) update 07 2017
21/01/2017: Queensland Skilled Migration occupation lists (QSOL) update January 2017
澳洲移民-作物农民的