MECHANICAL ENGINEERING DRAFTSPERSON

Prepares detailed drawings and plans of mechanical engineering work in support of Mechanical Engineers and Engineering Technologists.

Skill Level: 2

Specialisations:

Airconditioning Drafting Officer
Heating and Ventilating Technical Officer
Tool Design Draftsperson
Tool Designer
Average Income:
The average salary for a Mechanical Engineering Draftsperson is $ 0 per year.
Average Age: Males: Females: 37.8 Persons:
[See: www.abs.gov.au 3125 Mechanical engineering draftspersons and technicians - Employee Earnings and Hours, Australia, May 2016]


Australian visa options for Mechanical Engineering Draftsperson



Employer Sponsorship

Permanent

491 Visa

Permanent

482 TSS Visa

Skilled Occupation

ANZSCO Code

Assessing Authority

189 Visa

190 Visa

State

Family

186 Visa (DE)

187 Visa

All area

Regional area

Mechanical Engineering Draftsperson

312511

Engineers Australia

Visa processing times-months (75%)

-

17

Business Visas
Assessment


Visa processing times-months (90%)

-

19
Inapplicability conditions (for a TSS visa):


The position is not located in regional Australia (within the meaning of subregulation 5.19(16) of the Regulations).
To obtain a positive skills assessment form Engineers Australia, applicants wishing to be assessed as a Mechanical Engineering Draftsperson MAY need to submit a Competency Demonstration Report (CDR).
Information for Employers
Are you seeking to employ a Mechanical Engineering Draftsperson for your company?
If you are unable to find an Australian staff, you might consider hiring a Mechanical Engineering Draftsperson from overseas. We have a huge database of potential candidates; you can email us your job opportunity at employer@deltaimmigration.com.au . Your offer will be sent to suitable candidates.
This website is in a beta testing stage and is liable to have error.
We cannot guarantee that this information is accurate, complete or current. Please see Terms of Use
Sponsorship options for Mechanical Engineering Draftsperson

190 Visa Sponsorship

491 / 491 Visa Sponsorship

Northern Territory (NT) (Darwin) Government Visa Sponsorship

NT
_______________________________________
NT
_______________________________________

NT
NT
For applicants who are able to provide evidence of positive employment prospects
NT
NT
For Graduates in the NT
NT
NT
For applicants who have strong family connections
NT
NT
For applicants who meet the NT residency and work requirements (including 485, 417, 462 and 457 visas Holders)
Nomination by South Australia State Government (SA) (Adelaide)
SA
SA
SA
SA
Immigration South Australia stopped accepting state nomination applications for the subclass 491 visa at 11am on 14 August 2019.
Victoria State Nomination (VIC) (Melbourne)
VIC
VIC
A current job offer within a regional area of Victoria; The employment offer must be in your nominated occupation and must be for full time work for a period of at least 12 months.
A Competent level of English (or equivalent); Exemptions: citizens of the USA, UK, Canada, Republic of Ireland or New Zealand.
meet the financial requirement.

Postcodes: Cities and major regional centres (3211 to 3232, 3235, 3240, 3328, 3330 to 3333, 3340 and 3342); Regional centres and other regional areas(3097 to 3099, 3139, 3233 to 3234, 3236 to 3239, 3241 to 3325, 3329, 3334, 3341, 3345 to 3424, 3430 to 3799, 3809 to 3909, 3912 to 3971 and 3978 to 3996); Anywhere except the Melbourne metropolitan area; including Geelong, Ballarat, Bendigo, Shepparton, Mildura and Warrnambool)


VIC
VIC
For Graduates in Victoria:
completed a PhD in Victoria within the past five years.
IELTS: Minimum 6.0 in each band
Skilled Migration Western Australia State Nomination (WA) (Perth)
WA
WA
WA
WA
WA
WA
New South Wales (NSW) (Sydney) State Visa Sponsorship
NSW
Invitation results between January to August 2019
NSW
Central West
Far South Coast
Mid North Coast
Murray
Northern Inland
Northern Rivers
Orana
1/8/19 AS OF 12:30PM DUE TO A LARGE VOLUME OF APPLICATIONS, ALL EOI OCCUPATIONS HAVE BEEN CLOSED
Riverina
Southern Inland
Queensland (QLD) State Visa Sponsorship (Brisbane)
QLD
QLD
QLD
QLD
QLD
QLD
For PhD Graduates in Queensland:

BSMQ Temporarily Suspends QUEENSLAND SKILLED VISA NOMINATION for Subclass 190 & 491 visas;
Completed within the last two years
Have a positive decision on thesis
Sufficient funds
Sponsorship Fee: $ 200
Australian Capital Territory (ACT) (Canberra) Visa Sponsorship
ACT
ACT
Tasmanian (TAS) (Hobart) Government Visa Sponsorship
TAS
TAS
Closure of Tasmania's subclass 491 Skilled Regional Visa Program
Eligible skilled migrants can apply for visa state nomination of the new subclass 491 Skilled Work Regional visa from the 16th November 2019.


Source: DHA, migration.tas.gov.au, business.nsw.gov.au, migration.qld.gov.au, migration.sa.gov.au, australiasnorthernterritory.com.au, liveinvictoria.vic.gov.au, migration.wa.gov.au,



Mechanical Engineering Draftsperson job description, duties and education requirements


UNIT GROUP 3125 MECHANICAL ENGINEERING DRAFTSPERSONS AND TECHNICIANS

MECHANICAL ENGINEERING DRAFTSPERSONS AND TECHNICIANS assist in mechanical engineering research, design, manufacture, construction, operation and maintenance of machines, manufacturing equipment, mechanical installations and facilities.


Indicative Skill Level:
Most occupations in this unit group have a level of skill commensurate with the qualifications and experience outlined below.

In Australia:

AQF Associate Degree, Advanced Diploma or Diploma (ANZSCO Skill Level 2)


In New Zealand:

NZ Register Diploma (ANZSCO Skill Level 2)


At least three years of relevant experience may substitute for the formal qualifications listed above. In some instances relevant experience and/or on-the-job training may be required in addition to the formal qualification.


Tasks Include:


preparing drawings, plans and designs for mechanical engineering work under the direction of Mechanical Engineers and Engineering Technologists
assisting Mechanical Engineers and Engineering Technologists in the design of mechanical equipment and plant
selecting tools and equipment
assembling and installing new and modified mechanical assemblies, components, machine tools and controls, and hydraulic power systems
estimating material costs and quantities, and machine requirements
performing and directing field and laboratory tests
collecting and analysing data, carrying out complex computations and preparing diagrams
organising and supervising inspection and maintenance of machines and plant
ensuring that designs and finished work are within specifications, regulations and contract provisions


Occupations:

Sources: www.abs.gov.au and DIBP
---
Improve your chances of getting Permanent Residence.
---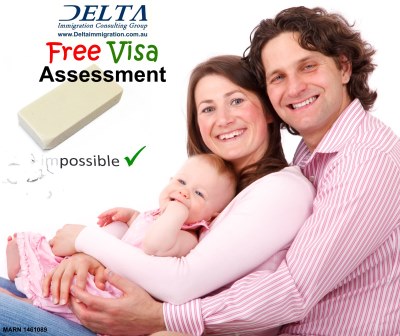 1. Complete our FREE visa Assessment form

We pride ourselves on offering one of the most comprehensive visa assessment service. In 2016, over 9000 individuals have completed our famous Australian skilled visa assessment form. It is still FREE; there is no obligations or hidden fees.


---
2. Improve your IELTS test Score

The Macquarie University IELTS Test Centre is one of the largest IELTS Test Centres in Australia, offering a range of online IELTS preparation courses at a very affordable price starting from $49.

More information
Related News
05/07/2018: The lists of South Australia State nominated occupations for the 2018/19 program year released
21/01/2017: Queensland Skilled Migration occupation lists (QSOL) update January 2017
30/7/2015: SA State Nominated Occupation List - Update: Special Conditions Apply for Mechanical Engineering Draftsperson
13/7/2015: SA State Nominated Occupation List - Update: Special Conditions Apply for Industrial Engineer, Mechanical Engineer, Production or Plant Engineer, ICT Business Analyst, Software Tester, Systems Administrator
2/7/2015: Significant Changes in State Nominated Occupation List - South Australia
29/4/2015: Updated Northern Territory Skilled Occupation List - 25 New occupations added, 54 occupations removed from list
6/6/2014: South Australia: Telecommunications Network Engineer shifted to Special Conditions Apply
澳洲移民-机械绘图员