SOFTWARE AND APPLICATIONS PROGRAMMERS NEC

This occupation group covers Software and Applications Programmers not elsewhere classified.

Skill Level: 1

Occupations in this group include:

No occupations have currently been identified for this residual category.
Average Income:
The average salary for a Software and Applications Programmers nec is $ 100,885 for male employees and $ 86,964 for female employees per year.
Average Age: Males: 36.9 Females: 38.8 Persons: 37.3
[See: www.abs.gov.au 2613 Software and applications programmers - Employee Earnings and Hours, Australia, May 2016]


Australian visa options for Software and Applications Programmers nec



Employer Sponsorship

Permanent

489 Visa

Permanent

482 TSS Visa

Skilled Occupation

ANZSCO Code

Assessing Authority

189 Visa

190 Visa

State

Family

186 Visa (DE)

187 Visa

All area

Regional area

Software and Applications Programmers nec

261399

ACS

Visa processing times-months (75%)

10

17

Visa processing times-months (90%)

15

19
Information for Employers
Are you seeking to employ a Software and Applications Programmers nec for your company?
If you are unable to find an Australian staff, you might consider hiring a Software and Applications Programmers nec from overseas. We have a huge database of potential candidates; you can email us your job opportunity at employer@deltaimmigration.com.au . Your offer will be sent to suitable candidates.
This website is in a beta testing stage and is liable to have error.
We cannot guarantee that this information is accurate, complete or current. Please see Terms of Use
Software and Applications Programmers nec job description, duties and education requirements
UNIT GROUP 2613 SOFTWARE AND APPLICATIONS PROGRAMMERS

SOFTWARE AND APPLICATIONS PROGRAMMERS design, develop, test, maintain and document program code in accordance with user requirements, and system and technical specifications.


Indicative Skill Level:
In Australia and New Zealand:

Most occupations in this unit group have a level of skill commensurate with a bachelor degree or higher qualification. At least five years of relevant experience and/or relevant vendor certification may substitute for the formal qualification. In some instances relevant experience and/or on-the-job training may be required in addition to the formal qualification (ANZSCO Skill Level 1).



Tasks Include:


researching, consulting, analysing and evaluating system program needs
identifying technology limitations and deficiencies in existing systems and associated processes, procedures and methods
testing, debugging, diagnosing and correcting errors and faults in an applications programming language within established testing protocols, guidelines and quality standards to ensure programs and applications perform to specification
writing and maintaining program code to meet system requirements, system designs and technical specifications in accordance with quality accredited standards
writing, updating and maintaining technical program, end user documentation and operational procedures
providing advice, guidance and expertise in developing proposals and strategies for software design activities such as financial evaluation and costings for recommending software purchases and upgrades


Occupations:

Sources: www.abs.gov.au and DIBP
---
Improve your chances of getting Permanent Residence.
---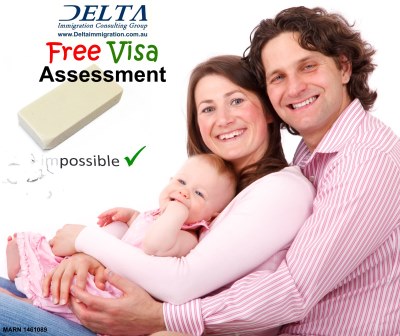 1. Complete our FREE visa Assessment form

We pride ourselves on offering one of the most comprehensive visa assessment service. In 2016, over 9000 individuals have completed our famous Australian skilled visa assessment form. It is still FREE; there is no obligations or hidden fees.


---
2. Improve your IELTS test Score

The Macquarie University IELTS Test Centre is one of the largest IELTS Test Centres in Australia, offering a range of online IELTS preparation courses at a very affordable price starting from $49.

More information
Related News
11/08/2018: 189 EOI Invitations 11/08/2018: The 11th of August 2018 SkillSelect invitation round Unofficial results.
04/07/2017: South Australia Skilled Migration occupation lists released July 2017.
30/06/2017: Australia released new occupations lists for General Skilled Migration (MLTSSL and STSOL) in July 2017.
21/01/2017: Queensland Skilled Migration occupation lists (QSOL) update January 2017
07/12/2015: Changes to Queensland State Sponsorship List – Update December 2016
05/11/2016: Moving to Australia from South Africa statistics - NSW the first destination choice for South Africans
15/10/2016: Moving to Australia from India statistics - Sydney the first destination choice
14/10/2016: Moving to Australia from China statistics - More Chinese migrants want to call Melbourne home
08/10/2016: Moving to Australia from UK statistics - Main Occupations for British nationals
22/7/2015: Significant Changes to Queensland State Sponsorship List – Update July 2016
4/6/2016: South Australia Sponsorship: Offshore applicants for ICT occupations may need to meet a minimum of 70 points requirement from 4 July 2016
13/7/2015: SA State Nominated Occupation List - Update: Special Conditions Apply for Industrial Engineer, Mechanical Engineer, Production or Plant Engineer, ICT Business Analyst, Software Tester, Systems Administrator
2/7/2015: Significant Changes in State Nominated Occupation List - South Australia
30/9/2014: ICT occupations is temporarily removed from the State Nomination Occupation List for Victoria
澳洲移民-软件和应用程序员 nec