SHIP'S MASTER

Alternative Title:
Controls and manages the operations of a ship or boat. Registration or licensing is required.

Skill Level: 1

Specialisations:

Dredge Master
Ship's Pilot
Tug Master
Average Income:
The average salary for a Ship's Master is $ 125,737 for male employees and $ 106,223 for female employees per year.
Average Age: Males: 50.1 Females: 49.8 Persons: 50.1
[See: www.abs.gov.au 2312 Marine transport professionals - Employee Earnings and Hours, Australia, May 2016]


Australian visa options for Ship's Captain (Ship's Master)



Employer Sponsorship

Permanent

491 Visa

Permanent

482 TSS Visa

Skilled Occupation

ANZSCO Code

Assessing Authority

189 Visa

190 Visa

State

Family

186 Visa (DE)

187 Visa

All area

Regional area

Ship's Master

231213

AMSA

Visa processing times-months (75%)

-

17

Business Visas
Assessment


Visa processing times-months (90%)

-

19
Inapplicability conditions (for a TSS visa):


The position is not located in regional Australia (within the meaning of subregulation 5.19(16) of the Regulations).

The position has nominated annual earnings of less than AUD120,000.
Information for Employers
Are you seeking to employ a Ship's Master for your company?
If you are unable to find an Australian staff, you might consider hiring a Ship's Master from overseas. We have a huge database of potential candidates; you can email us your job opportunity at employer@deltaimmigration.com.au . Your offer will be sent to suitable candidates.
This website is in a beta testing stage and is liable to have error.
We cannot guarantee that this information is accurate, complete or current. Please see Terms of Use
Sponsorship options for Ship's Master

190 Visa Sponsorship

491 / 491 Visa Sponsorship

Northern Territory (NT) (Darwin) Government Visa Sponsorship

NT
_______________________________________
NT
_______________________________________

A mandatory registration or licensing is required
Financial capacity
Applicants living outside Australia:
one year of skilled work experience in the past 2 years or alternatively have Australian qualifications.


- Processing times
Offshore applicants: six to eight months
NT student / NT resident applicants: one month.
- Cost of application: Free

Postcodes: Entire territory (including Darwin, Palmerston, Alice Springs, Katherine and Nhulunbuy)


NT
NT
For applicants who are able to provide evidence of positive employment prospects
NT
NT
For Graduates in the NT
NT
NT
For applicants who have strong family connections
NT
NT
For applicants who meet the NT residency and work requirements (including 485, 417, 462 and 457 visas Holders)
Nomination by South Australia State Government (SA) (Adelaide)
SA
SA
SA
SA
Victoria State Nomination (VIC) (Melbourne)
VIC
VIC
A current job offer within a regional area of Victoria; The employment offer must be in your nominated occupation and must be for full time work for a period of at least 12 months.
A Competent level of English (or equivalent); Exemptions: citizens of the USA, UK, Canada, Republic of Ireland or New Zealand.
meet the financial requirement.

Postcodes: Cities and major regional centres (3211 to 3232, 3235, 3240, 3328, 3330 to 3333, 3340 and 3342); Regional centres and other regional areas(3097 to 3099, 3139, 3233 to 3234, 3236 to 3239, 3241 to 3325, 3329, 3334, 3341, 3345 to 3424, 3430 to 3799, 3809 to 3909, 3912 to 3971 and 3978 to 3996); Anywhere except the Melbourne metropolitan area; including Geelong, Ballarat, Bendigo, Shepparton, Mildura and Warrnambool)


VIC
VIC
For Graduates in Victoria:
completed a PhD in Victoria within the past five years.
IELTS: Minimum 6.0 in each band
Skilled Migration Western Australia State Nomination (WA) (Perth)
WA
WA
WA
WA
WA
WA
New South Wales (NSW) (Sydney) State Visa Sponsorship
NSW
Invitation results between January to August 2019
NSW
Central West
Far South Coast
Mid North Coast
Murray
Northern Inland
Northern Rivers
Orana
Riverina
Southern Inland
Queensland (QLD) State Visa Sponsorship (Brisbane)
QLD
QLD
QLD
QLD
QLD
QLD
For PhD Graduates in Queensland:

BSMQ Temporarily Suspends QUEENSLAND SKILLED VISA NOMINATION for Subclass 190 & 491 visas;
Completed within the last two years
Have a positive decision on thesis
Sufficient funds
Sponsorship Fee: $ 200
Australian Capital Territory (ACT) (Canberra) Visa Sponsorship
ACT
ACT
Tasmanian (TAS) (Hobart) Government Visa Sponsorship
TAS
TAS
Closure of Tasmania's subclass 491 Skilled Regional Visa Program
Eligible skilled migrants can apply for visa state nomination of the new subclass 491 Skilled Work Regional visa from the 16th November 2019.


Source: DHA, migration.tas.gov.au, business.nsw.gov.au, migration.qld.gov.au, migration.sa.gov.au, australiasnorthernterritory.com.au, liveinvictoria.vic.gov.au, migration.wa.gov.au,



Ship's Master job description, duties and education requirements


UNIT GROUP 2312 MARINE TRANSPORT PROFESSIONALS

MARINE TRANSPORT PROFESSIONALS control and manage the operations of ships, boats and marine equipment.


Indicative Skill Level:
In Australia and New Zealand:

Most occupations in this unit group have a level of skill commensurate with a bachelor degree or higher qualification. At least five years of relevant experience may substitute for the formal qualification. In some instances relevant experience and/or on-the-job training may be required in addition to the formal qualification (ANZSCO Skill Level 1).


Registration or licensing is required.


Tasks Include:


directing fishing operations by using knowledge about the species sought, fishing areas, seasons and the capabilities of the vessel and crew
directing crew in catching fish, molluscs and crustacea at varying depths using nets, lines, poles, pots and traps
planning, controlling and coordinating the operational and maintenance requirements of a ship's propulsion and domestic plant and equipment
operating plant and equipment and performing routine maintenance on ship's systems including mechanical, electrical, hydraulic, pneumatic, steam generating, and fire prevention and control systems
controlling and directing shipping operations to ensure the safe and efficient loading and transport of cargo and passengers
ensuring compliance with regulations pertaining to safety at sea and protection of the marine environment
directing the activities of the deck crew for navigational support tasks, berthing and unberthing, maintenance, cleaning and painting of superstructures, and repair and replacement of defective deck gear and equipment
navigating a ship by supervising the ship's course and speed according to predetermined passage plans and safety procedures
examining and approving design plans of hulls and equipment such as main propulsion engines, auxiliary boilers and turbines, electrical power generating plant, refrigeration and airconditioning plant and pumping systems
conducting periodic surveys throughout a ship's life to ensure standards are maintained


Occupations:

Sources: www.abs.gov.au and DIBP
---
Improve your chances of getting Permanent Residence.
---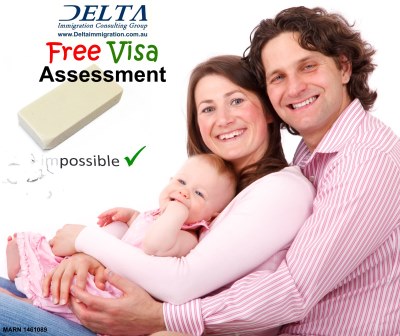 1. Complete our FREE visa Assessment form

We pride ourselves on offering one of the most comprehensive visa assessment service. In 2016, over 9000 individuals have completed our famous Australian skilled visa assessment form. It is still FREE; there is no obligations or hidden fees.


---
2. Improve your IELTS test Score

The Macquarie University IELTS Test Centre is one of the largest IELTS Test Centres in Australia, offering a range of online IELTS preparation courses at a very affordable price starting from $49.

More information
Related News
22/07/2019: Occupation ceilings for the 2019-2020 programme year released - Comparison Chart
03/8/2017: Occupation ceilings for the 2017-2018 programme year released - Comparison Chart
30/06/2017: Australia released new occupations lists for General Skilled Migration (MLTSSL and STSOL) in July 2017.
24/03/2017: 189 EOI Invitations 15/03/2017: Results of invitation round 15th of March 2017 have been published.
16/03/2017: 189 EOI Invitations 1/03/2017: The 1st of March 2017 EOI SkillSelect invitation round results have been released.
26/02/2017: 189 EOI Invitations 15/02/2017: The 15th of February 2017 SkillSelect invitation round - EOI Invitation Date Predictions
09/02/2017: 189 EOI Invitations 1/02/2017: The 1st of February 2017 SkillSelect invitation round results have been released.
01/02/2017: Western Australia Skilled Migration occupation list update February 2017
25/01/2017: 189 EOI Invitations 18/01/2017: The 18th of January 2017 SkillSelect invitation round results have been released.
11/01/2017: 189 EOI Invitations 4/01/2017: The 4th of January 2017 SkillSelect invitation round results have been released.
24/12/2016: 189 EOI Invitations 21/12/2016: The 21st of December 2016 SkillSelect invitation round results have been released.
20/12/2016: The updated SkillSelect 7/12/2016 round results has been released.
29/07/2016: NSW subclass 190 Visa Priority Skilled Occupation List - 2016-17
20/6/2016: Occupation ceilings for the 2016-17 programme year released - Comparison Chart
24/5/2016: Flagged Occupations - Occupations may be removed from SOL list in July 2017
14/04/2016: Update - Northern Territory (NT) Migration Occupation List - April 2016
2/7/2015: Significant Changes in State Nominated Occupation List - South Australia
澳洲移民-船长